Uncertainty about the availability of charging facilities is still a central obstacle to the purchase of an electric car today. An efficient charging infrastructure gives electric car drivers the certainty that charging points are available everywhere and without complications. Their expansion is therefore a decisive measure for the success of alternative drivetrains. Since around 85 percent of charging takes place at home, the development of a private charging infrastructure must be massively accelerated in addition to the public charging infrastructure. Up to ten million private charging points will be required by 2030. Up to one million charging points will have to be created in the public sector.
The VDIK has therefore formulated the following recommendations for an efficient charging infrastructure:
The support program for the development of private charging infrastructure must be continued.

Private and commercial new buildings must be equipped or prepared for the necessary network connections in the parking area from the outset. The Building Electric Mobility Infrastructure Act does not go far enough for this. It should therefore be revised quickly and significantly stricter requirements placed on equipping parking spaces in new buildings with charging columns.

Significantly higher requirements for equipping parking spaces in new buildings with charging points – both in residential and commercial facilities.

Changes in tenancy and residential property law to make the installation of private charging points in residential complexes much easier and more attractive. This should no longer be blocked by individuals.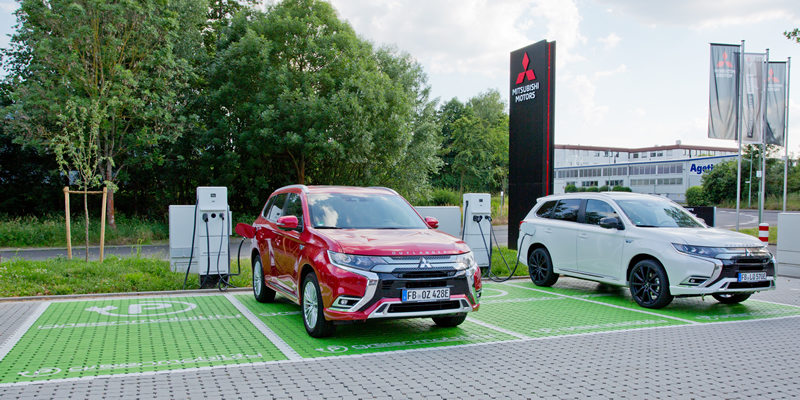 There are currently around 52,000 public charging points in Germany (as of February 2021) . One in six of these is a fast charger. Over 10,000 new public charging points have been created within twelve months. However, as the stock of electric vehicles is also growing faster and faster, a further ambitious expansion of the charging infrastructure is absolutely necessary.
Fast charging is of particular importance here. It increases the suitability of electric vehicles for everyday use, because batteries can be recharged over longer distances in a short time and charging stops are thus shortened. In Germany, for example, numerous fast-charging columns with a charging capacity of 50 kW are already available along motorways today. A compact electric car with a range of about 300 kilometers charges an almost empty battery by at least 80 percent in about 60 minutes. In the future, fast charging stations should charge at even higher speeds. Several 350 kW charging stations are already in operation. Here, it would only take a few minutes to fully charge a comparable vehicle.
Downloads, links and information