Passenger car market still clearly up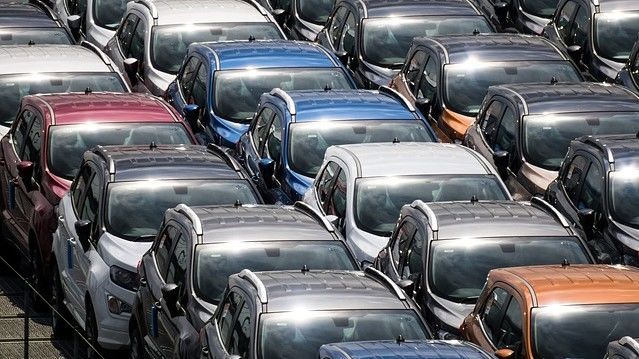 The German passenger car market continues to develop positively. In July, the market grew by 18 percent year-on-year. The Federal Motor Transport Authority registered 243,277 new registrations.
In the first seven months of this year, a total of more than 1,640,000 new passenger cars hit the roads, 14 percent more than in the previous year. International manufacturers achieved a market share of 38.4 percent during this period.
Reinhard Zirpel, President of the Association of International Motor Vehicle Manufacturers (VDIK), said: "New registrations have developed positively, as expected. and continue to be driven primarily by the slow reduction of the order backlog. However, it remains to be said despite the recovery: We are a long way from pre-crisis levels in terms of both new registration volume and new orders."
Electric vehicles
New registrations of electric vehicles have risen by just 1 percent since the beginning of the year compared with the same period last year. However, differentiation is key here. Sales of plug-in hybrids slumped 43 percent, with only 93,400 units newly registered. This is mainly due to the fact that these vehicles have no longer been eligible for the environmental bonus since January 1. By contrast, fully electric vehicles increased by 37 percent to 268,900 new registrations in the first half of the year. In July, this trend toward pure electric vehicles intensified further, with growth of 69 percent compared to the same month last year. This means that almost 49,000 all-electric passenger cars were newly registered in July, more than three times as many as plug-in hybrids.
Fleet and private market
2023 commercial customers in particular are fuelling the market. At over 1.1 million units, 21 percent more passenger cars were newly registered for commercial use than in the same period last year. By contrast, the private market grew by just 1 percent to 523,800 units. The share of new private registrations in the overall market thus fell to 32 percent.
Commercial Vehicles
In the first seven months of 2023, around 208,400 new commercial vehicles were registered (up 19.6 percent). In contrast to the passenger car market, the market here continues to be above the long-term average level. The number of vehicles with alternative drive systems is also growing in the commercial vehicle segment, although not nearly to the same extent as in the passenger car segment.
July
January – July
+/- (%)
Share of total
car market (%)
+/- (%)
Passenger car
243,277
18,1
1,640,100
13,6
– VDIK-brands
100,629
20,6
41,4
629,100
9,5
– german brands
135,756
17,2
55,8
953,800
14,7
– other brands
6,892
4,0
2,8
57,200
52,1
Electric vehicles (total)
63,027
20,0
25,9
362,300
1,0
– purely battery-powered
48,682
68,9
20,0
268,900
37,1
– plug-in-hybrids
14,345
-39,5
5,9
93,400
-42,6
Commercial vehicle
30,682
29,4
208,400
19,6
Source: KBA, VDIK