New registrations up 37 percent in August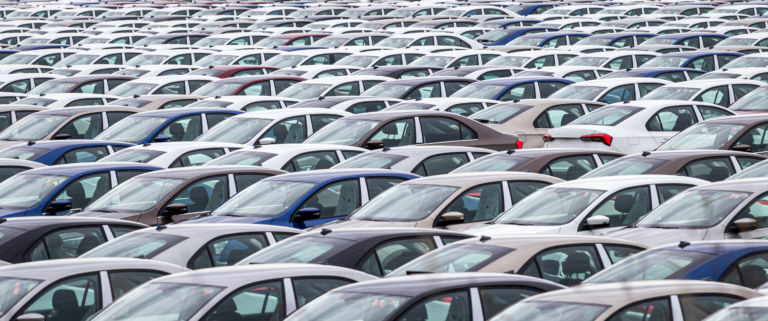 The German passenger car market grew by 37.3 percent in August. According to the Federal Motor Transport Authority, 273,417 new passenger cars were registered. This was the strongest monthly increase since December. The VDIK brands achieved a market share of almost 42 percent in August. In the first eight months since the beginning of the year, a total of 1,913,564 new passenger cars were registered, which is an increase of 16.5 percent compared to the same period last year.
The strong growth was mainly due to new registrations of purely battery-electric passenger cars. In August, subsidies for commercially registered electric cars ended with the environmental bonus, which led to a veritable final spurt. New registrations of pure electric vehicles (BEVs) increased by 170.7 percent year-on-year. A total of 86,649 BEVs were newly registered, representing a 31.7 percent share of the overall market.
Reinhard Zirpel, President of the Association of International Motor Vehicle Manufacturers (VDIK), said: "The passenger car market remains on track in August, nevertheless the order intake is low. The good registration figures are thus mainly due to the reduction of a high order backlog. Sooner or later, there is a threat of another registration slump.
Commercial customers in particular drove up e-car registrations in August. However, this special effect cannot hide the fact that the market for e-vehicles is no longer growing as dynamically as before. However, to reach 15 million e-cars, as intended by the German government, registrations would have to continue to rise significantly. A new overall concept with suitable financial framework conditions for alternative drives is therefore urgently needed."
In August, a total of 101,201 electric vehicles were newly registered, an increase of 78.4 percent compared to the same month last year. In addition to BEVs, only 14,552 plug-in hybrids were registered, 41.1 percent fewer than in the same month last year. This means that around six times as many pure electric vehicles as plug-in hybrids were newly registered in August.
The growth in the overall market is primarily attributable to the strong performance of new commercial registrations, which increased by 51 percent in August. By contrast, private registrations were comparatively weak, up 14 percent. In August, private customers only achieved a share of just under 31 percent of the total market (same month last year: 37 percent).
Commercial vehicles recorded particularly strong growth of 50.5 percent in August. This corresponds to 37,033 new registrations. In the first eight months of 2023, growth of 22.5 percent was achieved.
August
January – August
+/- (%)
Share of total
car market (%)
+/- (%)
Passenger car
273,417
37,3
1,913,564
16,5
– VDIK-brands
114,279
50,4
41,8
743,417
14,3
– german brands
147,744
28,3
54,0
1,101,519
16,3
– other brands
11,394
38,0
4,2
68,628
49,8
Electric vehicles (total)
101,201
78,4
37,0
463,735
11,6
– purely battery-powered
86,649
170,7
31,7
355,575
55,9
– plug-in-hybrids
14,552
-41,1
5,3
107,962
-42,4
Commercial vehicle
37,033
50,5
243,736
22,5
Source: KBA, VDIK