Passenger car market up 17 percent in October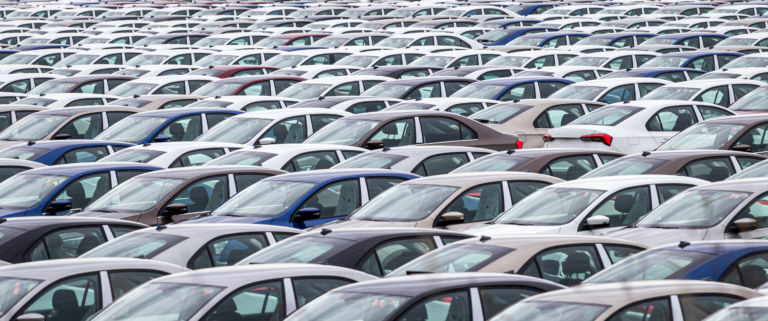 The German passenger car market grew strongly in October. According to the Federal Motor Transport Authority, 208,600 new passenger cars were registered. This was 17 percent more than in the same month last year. This growth in October also reduced the losses of the year to date: In the first ten months, the volume of new registrations was only 5 percent ( million units) below the previous year's level. International manufacturers achieved a market share of just over 39 percent in the first ten months of 2022.
Reinhard Zirpel, President of the Association of International Motor Vehicle Manufacturers (VDIK), said: "After the record low in the previous year, last month was still the second weakest October in history. Even the strong growth cannot hide this fact. The level of new registrations remains well below the long-term average and is also supported by the reduction in order backlogs. Customers' reluctance to buy could soon hit the market again, as could strained supply chains."
In October 2022, 17.5 percent of all new cars were delivered with a diesel engine (17.3 percent in the same month last year). Sales of all-electric cars rose 17 percent to 35,800 units. Plug-in hybrids grew even more strongly than in the previous month, up 35 percent. As these vehicles are only eligible for the environmental bonus until the end of 2022, there is currently a final spurt here. Pure battery electric cars and plug-in hybrids together accounted for a market share of 33 percent in October. This means that one in three new passenger cars was an electric vehicle.
New private registrations grew by 8 percent in October to 73,800 units. After ten months, the private passenger car market was thus on a par with the previous year. Its share of the overall market rose from 34 to 35 percent.
At 24,100 new registrations, the commercial vehicle market in October was 12 percent below the previous year's level. In the first ten months, 248,300 new units were registered – down 15 percent. As in the passenger car market, the market level was well below the long-term average.
October
January – October
+/- (%)
Share of total
car market (%)
+/- (%)
Passenger car
208,600
17
2,076,500
-5
– VDIK-brands
81,000
13
39
818,600
-7
– german brands
122,500
19
59
1,192,100
-6
– other brands
5,100
38
2
65,800
44
Electric vehicles (total)
67,800
25
33
556,000
5
– purely battery-powered
35,800
17
17
308,300
15
– plug-in-hybrids
32,000
35
16
247,700
-6
Commercial vehicle
24,000
-13
248,200
-15
Source: KBA, VDIK