Higher environmental bonus will apply from tomorrow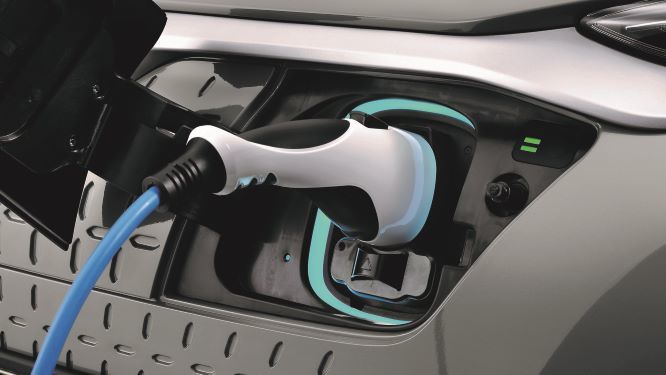 The higher purchase premium for electric vehicles will come into effect tomorrow. The revised directive on the environmental bonus was already published today in the Federal Gazette. Reinhard Zirpel, President of the Association of International Motor Vehicle Manufacturers (VDIK), commented: "The increased environmental bonus is a crucial instrument to help electric mobility achieve a breakthrough in Germany. Over the past few weeks, numerous international manufacturers have already promised their customers to pay the increased subsidy rates. The official start of the higher bonus will now further strengthen the positive trend in electric vehicles of recent months".
The environmental bonus for electric vehicles will be significantly increased. With a net list price of less than 40,000 euros, battery electric vehicles (BEV) will receive a total of 6,000 euros and plug-in hybrids (PHEV) 4,500 euros. For net list prices of more than 40,000 and up to 65,000 euros, BEVs will receive 5,000 euros and PHEVs 3,750 euros in premiums. The bonus is borne equally by the federal government and the participating manufacturers. The new subsidy rates can – under certain conditions – also be applied for retroactively for vehicles registered after 5 November 2019.
In addition, for the first time, the environmental bonus can also be applied for young used electric vehicles for which no comparable bonus has been paid to date. For this purpose, used vehicles must not be older than 12 months and must not have travelled more than 15,000 kilometres. Used BEVs receive 5,000 euros, used plug-in hybrids 3,750 euros.
The responsible Federal Office of Economics and Export Control has also announced a much more convenient application procedure. The BAFA intends to publish more detailed information on this shortly. The new environmental bonus scheme is limited until the end of 2025.
With their wide range of currently around 50 electric models, the international manufacturers are making an important contribution to the success of electric mobility in Germany. Battery-electric cars and plug-in hybrids are now available to German customers in a wide variety, thanks in part to the range of products offered by international manufacturers. In the new year, the VDIK brands will achieve a market share of around 50 percent for pure-battery electric passenger cars.