Electric car market on record course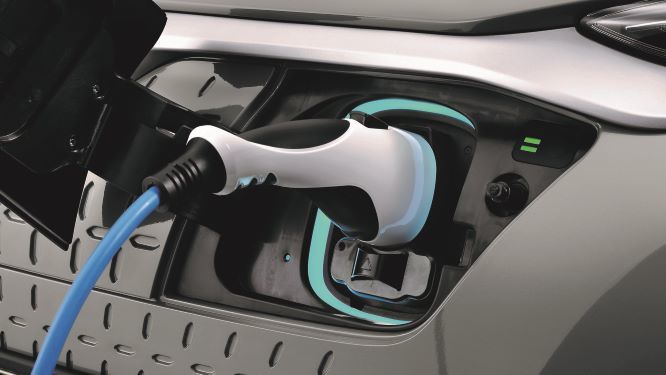 In Germany, 41,353 new electric vehicles were registered in September. This represents an increase of 337 percent over the same month last year. New registrations of purely battery-powered electric cars (BEV) rose by 260 percent to 21,188 units. In addition, more than five times as many plug-in hybrids (PHEVs) were newly registered as in the same month last year. The Federal Motor Transport Authority registered 20,127 new PHEVs (up 464 percent).
Since the beginning of the year, 204,491 electric vehicles have been newly registered (up 174 percent). These include purely battery-powered electric cars, plug-in hybrids and fuel cell vehicles. In the first nine months of 2020, they achieved a share of 10.0 percent of the total market, compared with around 3 percent in 2019.
Reinhard Zirpel, President of the Association of International Motor Vehicle Manufacturers (VDIK) stressed: "The market for electric cars continues to boom. More than 40,000 new electric vehicles in September alone will contribute to the fact that every tenth new car will be powered by an electric motor this year. The share of the overall market has thus more than tripled compared to 2019. The best-selling electric car in Germany will again come from an international manufacturer in 2020".
The VDIK regularly updates the list of electric vehicles from international manufacturers. The VDIK member companies currently offer over 70 electric models that customers in Germany can order. The VDIK list of electric vehicles can be downloaded here.
The overall demand for vehicles with alternative drive systems also increased significantly in September. A total of 76,677 new electric cars, hybrids with and without plugs, mild hybrids (48 volts) and gas passenger cars were registered. The increase over the same month last year was 199 percent. Since the beginning of the year, 419,555 new units have been registered. These included 5,750 new CNG cars, more than three-quarters of which came from international manufacturers (77 percent). Overall, cars with alternative drive systems doubled their share of the overall market to 20.5 percent in the first nine months of this year, compared with just under 9 percent in 2019.
September
January – September
Change (%)
Change (%)
Share of total market
Int. manufacturers (VDIK, %)
BEV
21,188
260
98,369
105
–
38
PHEV
20,127
464
105,882
300
–
26
FCEV
38
443
240
59
–
100
Electric vehicles (total)
41,353
337
204,491
174
10.0
32
HEV
33,909
121
206,040
51
–
45
CNG
606
18
5,750
10
–
77
LPG
809
176
3,274
-53
–
98
Alternative drivetrains (total)
76,677
199
419,555
88
20.5
39
Glossary
Electric vehicles: BEV, PHEV and FCEV
BEV, Battery Electric Vehicle
PHEV, Plug-In Hybrid Electric Vehicle
FCEV, Fuel Cell Vehicle, hydrogen vehicle
HEV, Hybrid without plug or non-rechargeable
CNG, Compressed Natural Gas
LPG, Liquified Petroleum Gas