Plug-In Hybrids Grow Particularly Strongly in October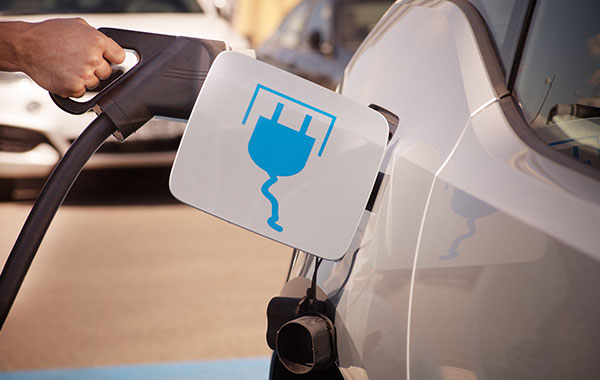 Bad Homburg. New registrations of electric vehicles in Germany increased by 121 percent in October. 11,935 new electric vehicles were registered by the Federal Motor Transport Authority. Since the beginning of the year, 86,477 new electric vehicles have been registered (plus 55 percent). This represents a 2.9 percent share of the total passenger car market.
New registrations of battery electric passenger cars (BEVs) increased by 89 percent: 52,882 BEVs have been sold since the beginning of the year. In addition, 6,947 new plug-in hybrids (PHEVs) were sold on the roads. The increase here was 248 percent.
Reinhard Zirpel, President of the Association of International Motor Vehicle Manufacturers (VDIK) stressed: "In October, the plug-in hybrids in particular gave the electrical market a significant boost. It remains to be seen whether the momentum will last until the end of the year. In the first ten months of this year, the best-selling battery electric car in Germany came from a VDIK member company. The most frequently newly approved plug-in hybrid is also an imported car."
From January to October, a total of 255,821 vehicles with alternative drive systems were newly registered. The strongest alternative drive segment is the hybrid without connector (HEV). In the first 10 months, 156,300 HEV were newly approved in Germany (plus 93 percent). 38 percent of all new hybrids come from VDIK brands. In the HEV segment it must be noted that the Federal Motor Transport Authority currently also includes so-called mild hybrids.
Hydrogen also offers great potential for emission-free mobility. In the year as a whole, 161 fuel cell vehicles were newly registered. Currently, only two international manufacturers in Germany offer fuel cell vehicles that are ready for series production. They account for 98 percent of new registrations.
A list of electric vehicles from international manufacturers with a total of 48 electric vehicles currently available on the market can be found here.
October
January – October
Units
+/- (%)
Units
+/- (%)
Share of total car market
International brands (VDIK)
BEV
4,979
46.9
52,882
89.1
34.6
PHEV
6,647
248.0
33,434
21.3
36.9
FCEV
9
-35.7
161
36.4
98.1
Elektric Vehicles (total)
11,935
121.0
86,477
55.4
2.9
35.6
Hybride
19,435
114.5
156,300
93.4
37.8
CNG
732
255.3
5,696
-41.8
53.7
LPG
125
63.6
7,075
92.4
95.4
Alternative Drivetrains (total)
32,227
114.7
255,821
70.1
8.5
39.0
Glossary
Electric vehicles: BEV, PHEV and FCEV
BEV, Battery Electric Vehicle
PHEV, Plug-In Hybrid Electric Vehicle
FCEV, Fuel Cell Vehicle, hydrogen vehicle
HEV, Hybrid without plug or non-rechargeable
CNG, Compressed Natural Gas
LPG, Liquified Petroleum Gas