Passenger car and commercial vehicle market on record course in 2019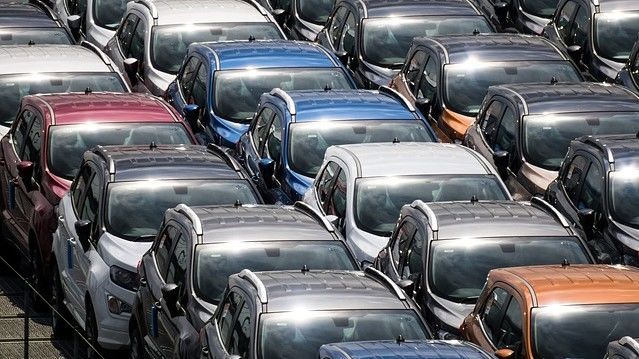 – Passenger car market: million new registrations
– Strong commercial vehicle market: 405,000 new registrations
– Market share: Four out of ten new passenger cars from an international brand
– Around 100,000 new electric cars for the first time
– VDIK members introduce numerous new models with alternative drives
– Forecast 2020: million new cars, 375,000 commercial vehicles
Frankfurt am Main. The German passenger car market reaches record level in 2019. The Association of International Motor Vehicle Manufacturers (VDIK) expects million new passenger cars to be registered by the end of the year. VDIK President Reinhard Zirpel stressed today at the annual press conference of the VDIK in Frankfurt am Main: "In a difficult environment with declining world production, the German passenger car market is very resilient in 2019 and has reached its highest level in 20 years, excluding the 2009 environmental bonus year. The international manufacturers will sell around million passenger cars by the end of the year. Their market share is thus 38.4 percent. Four out of ten new cars in Germany carry the logo of an international brand. Our models appeal to German customers".
Alternative drive systems
The international manufacturers are particularly well positioned when it comes to alternative drives. The VDIK assumes that around 100,000 new electric cars will be registered in 2019. The increase is about 50 percent. Its share of the total market will rise to just under three percent. Battery-electric cars will grow particularly strongly in 2019: more than 60,000 fully electric cars will be registered. New registrations of plug-in hybrids will increase by 21 percent.
VDIK President Zirpel stressed: "International manufacturers are making a considerable contribution to the success of alternative drive systems in Germany. They launched electric cars ready for series production years ago. There are currently around 50 models. In the coming months and years, a very large number of further electrified models will be coming onto the market. The currently best-selling battery electric car in Germany also comes from a VDIK company. The most approved plug-in hybrid is an imported car. Fuel cell vehicles that are ready for series production can currently only be purchased from international manufacturers. Our share of new registrations of passenger cars with alternative drive systems is just under 40 percent over the course of the year."
Forecast
After the record year of 2019, 2020 will see a normalisation or a return to the average level of previous years. The VDIK expects around million new passenger car registrations in the coming year. However, Zirpel stressed: "We are very optimistic about alternative drive systems. According to our estimates, at least 160,000 new electric vehicles will be registered in Germany next year. That would be an increase of around 60 percent. In 2020, electric cars will be driving out of their niche with power and quantity."
Commercial vehicle market
The German commercial vehicle market is also expected to reach a record level in 2019. The VDIK expects 405,000 units – plus five percent. The international manufacturers will slightly increase their market share to 29 percent. Commenting on the commercial vehicle market forecast for 2020, Zirpel said: "Demand for commercial vehicles will not reach the 2019 record level next year. Overall, we expect the market to decline by 375,000 units. This will nevertheless be the third highest level since reunification."
Promotion of alternative drive systems
The basic prerequisite for high acceptance of electromobility is an efficient charging infrastructure. In the Electromobility Master Plan, the VDIK members have pledged to make a substantial commitment to the development of charging stations. By the end of 2022, the international manufacturers in Germany will have created at least 5,000 charging points on their company premises and in associated retail outlets. In addition, Zirpel welcomed the Federal Government's decisions to promote alternative drive systems, in particular the increase in the environmental bonus and the improvement in tax incentives for electric vehicles: "These and other measures will hopefully have an effect. Because one thing is clear: Germany has waited a long time for a decisive promotion. For the target of up to 10 million electric cars by 2030, the volume of new registrations must rise significantly."
From the point of view of international manufacturers, technology-neutral promotion is particularly important. Zirpel explained: "The approach is there. However, it is not evident everywhere that it is being consistently implemented. Hydrogen and e-fuels in particular have great potential and deserve even more political attention".
The complete, citable statement by VDIK President Reinhard Zirpel can be found in the appendix.